KPR Engineering (M&E) LTD - Control System Engineers, Pumping System Engineers, Electrical & Mechanical Contractors

WHO WE ARE
Our History
Established in 1983
KPR Engineering (M&E) LTD

are an electrical engineering company based near Weston super mare in North Somerset, we carry out design, manufacturing, installation, maintenance and commissioning of electrical control and distribution systems, with a vast experience in many industries throughout the UK.
A sample of our main services

Industries
KPR Engineering (M&E) LTD design, manufacture and supply control systems and install to many different customers and Industries including waste, and supply water, Environment agency, food & Beverage, Marine and costal defence, consultancy, Domestic, commercial, industrial, councils and building sectors.

Read more...

KPR Engineering originated in 1983 and was formed by 3 partners using their first letters of there Christian names to form the name of the company, since then the company has supplied its services and products to many industries and sectors which continues to grow to present day. We are committed to provide a personal service offering bespoke engineering solutions to a particular requirement and standard either provided by our customers or recommended by ourselves.
Health and safety is of prime importance to the company and we are proud to boast a 100% safety record, we also have ISO 9001 accreditation so we will be able to liaise with your company systems to ensure a smooth trouble free conclusion to any contract that we are involved in.
We look forward to working with you in the near future.


KPR Engineering (M&E) LTD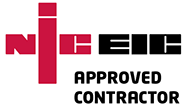 Control Panels
KPR Engineering (M&E) LTD control panels and systems are designed and manufactured at one location guaranteeing the highest quality with every standard and customers specification closely met. We can manufacture panels using various materials to suit its operating environment and can be an off the shelf cabinet or purpose made, painted to a particular BS colour or brush finished stainless steel.

Electrical Engineering
KPR Engineering (M&E) LTD carry out a large range of different installations including industrial, commercial, and domestic over many different industries and sectors. We are NICEIC approved contractors and are committed and dedicated to deliver workmanship to a very high standard and ensure that it not only operates as required but is also fitting to the location and environment. All testing is carried out to British Standards and electronic NICEIC certification system.

Read more...

Instrumentation
KPR Engineering (M&E) LTD can advise, provide and install instrumentation and automation including: PLC's, HMI's Scada systems, Telemetry, GSM, radio and software. A wide range of instrumentation is covered including Flow, Pressure, Temperature, Density, Level, pH, Turbidity etc. We have may years of experience in this sphere and are able to advice what type of instrumentation best suits the environment and conditions that it is to be used in.

Read more...

Website Design & Build by. EDGE - Exclusively for KPR Engineering (M&E) LTD